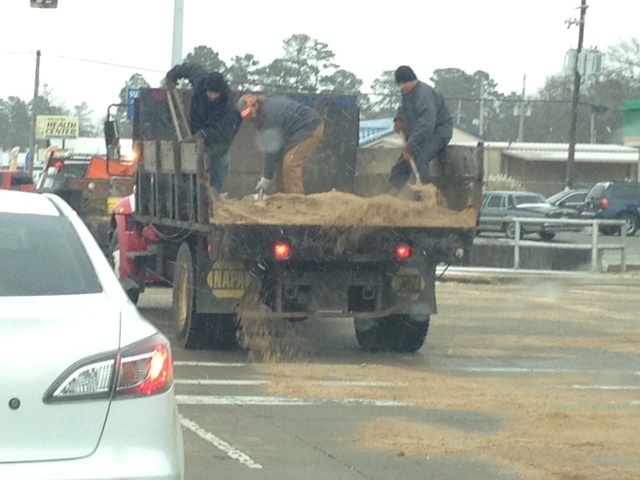 City crews on Ark side throwing out sand at Arkansas Blvd and Jefferson Avenue
THANK YOU to the crews who are out sanding down bridges and overpasses. Hard freeze warning in place tonight till tomorrow around midday -
Texas DPS says these are a few things that may help you during inclement weather conditions.
Insulate outside faucets and pipes near outer walls.

Make sure that furnaces, heaters, fireplaces and wood stoves are clean, well-ventilated and in good working condition.

Make arrangements for proper shelter and an emergency supply of food and water for your pets and livestock.

Stock up on firewood and supplies, including canned goods and bottled water.

If you will be away from home for a long period of time, set your thermostat to 55 degrees or higher and open cabinets under sinks.

Make sure you have inclement weather contact numbers for schools and work.

Check on friends and family members whose health or age may put them at greater risk from cold weather.