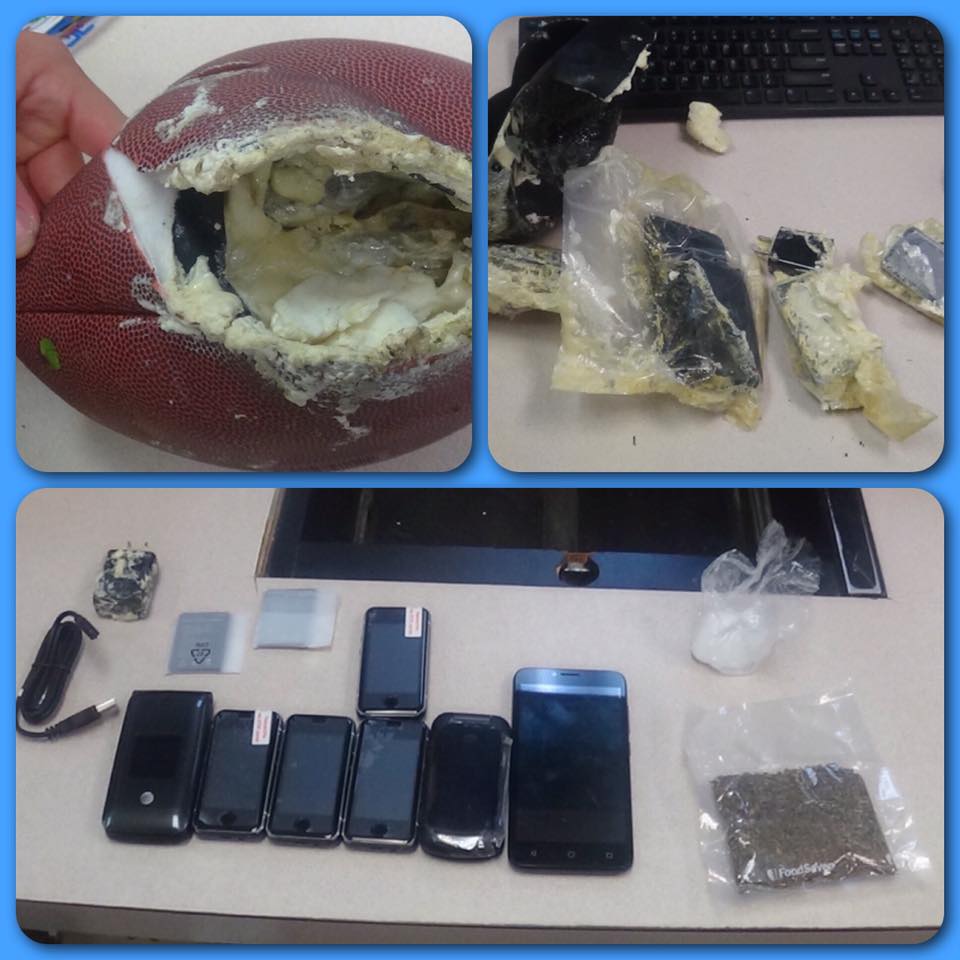 State officials say someone tried to deliver drugs and cell phones to an inmate at an Arkansas prison by placing the contraband in a football and throwing it over a fence.
The Arkansas Department of Correction said in a Facebook post that the football was thrown into the Grimes Unit in Newport, which is in Jackson County. Authorities didn't indicate when the ball was thrown into the prison.
It was retrieved by guards who cut it open to find two kinds of illicit drugs and about a half-dozen cell phones. Officials didn't say what drugs were found inside.
They said none of the contraband was obtained by inmates.
The ADC post says " Fighting contraband is a non-stop battle. It goes on every day at every facility. These pictures are from the Grimes Unit where somebody tossed a football over the fence. Alert correctional officers didn't fall for the fake. They cut open the football. And hidden inside....cell phones and two kinds of drugs. None of it made it to the inmate population. Contraband is dangerous. It can get people hurt or or worse. To the officers at Grimes...great work and stay vigilant!!!