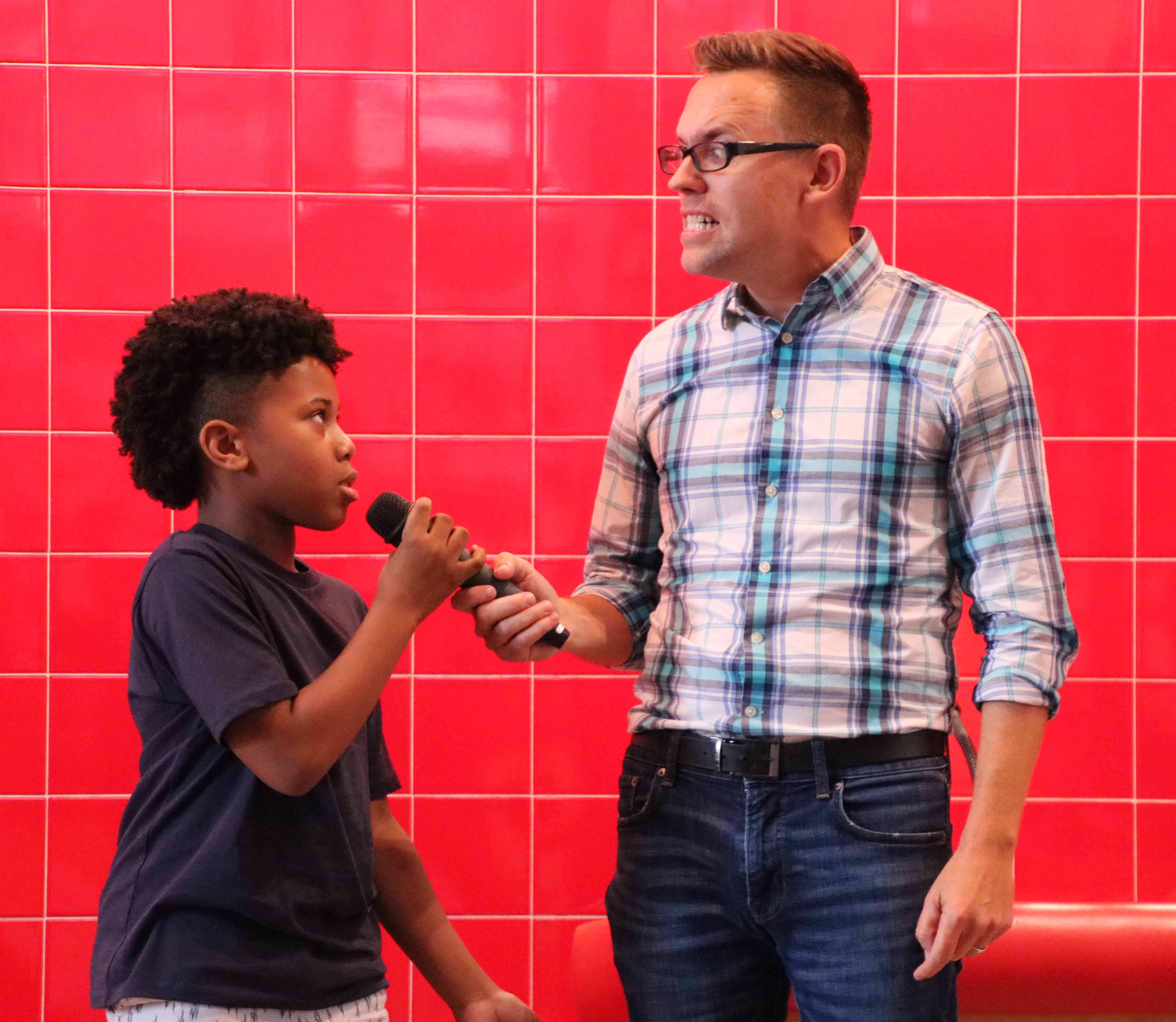 Trice fifth-grade student Aiden Howard and Gibbs demonstrate the power of emotional resilience.
Gibbs is a popular youth speaker who's presented 2,500 speeches to audiences in America.
Award-winning Internet sensation and social skills educator Brooks Gibbs visited with students in the Texarkana Arkansas School District this week. Gibbs' viral videos have been translated into 20 languages and amassed more than 200 million views. He specializes in teaching youth how to be emotionally resilient and inspires them to live by the Golden Rule. Gibbs says his presentation is different from most anti-bullying educators. Instead of teaching everyone to be nice, he teaches students how to respond to kids who are not nice.
During Gibbs visit, he taught students two basic principles as approaches to aggression: 1) Don't get upset (emotional resilience); and 2) Treat them like a friend (the Golden Rule). "People really cannot hurt your feelings, and no one can make you angry," Gibbs stated. "You control your feelings, and what you believe about yourself. You have the ability to choose your reaction to what someone says about you." His high-energy presentation left students excited and encouraged to face challenges and adversity that they might encounter.