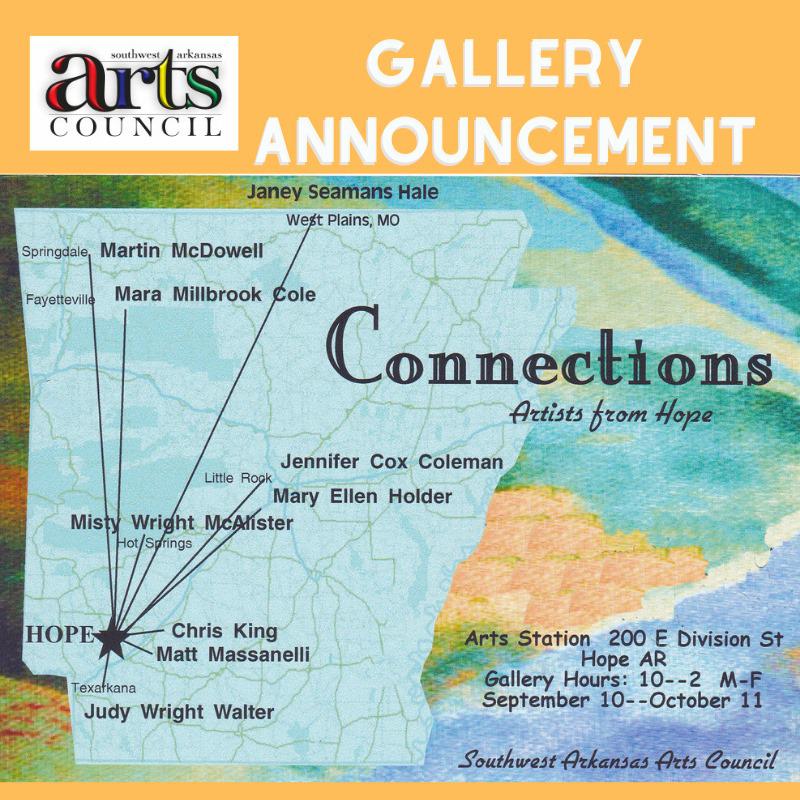 The Gallery Committee of the Southwest Arkansas Arts Council has scheduled its first 2019-20 gallery exhibit.
Chances are people will know one or more of the artists. The special show is titled "Connections," and it will display works of nine artists who either live in the area or have deep roots in Southwest Arkansas.
The public exhibit will be open from 10 a.m. to 2 p.m. weekdays now through Oct. 10. at the Arts Station at 200 E. Division St. in Hope
Featured "Connections" artists will be Janey Seamans Hale, Chris King, Matt Massanelli, Judy Wright Walter, Misty Wright McAlister, Jennifer Cox Coleman, Mary Ellen Holder, Mara Middlebrooks Cole, and Martin McDowell.