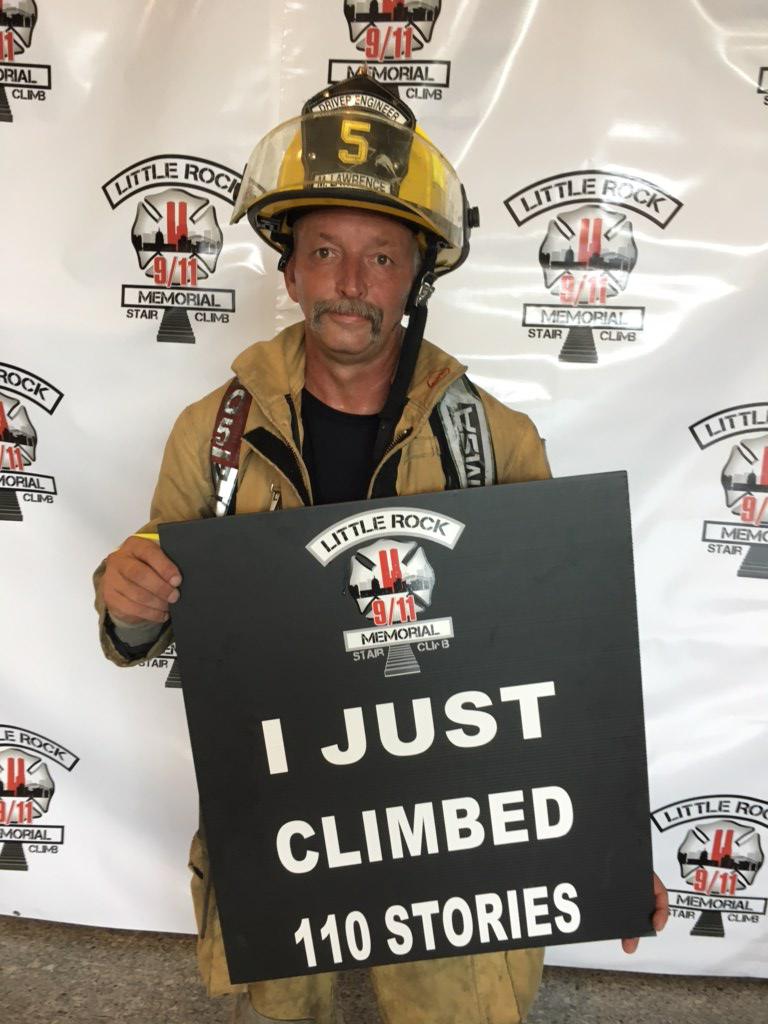 The 9/11 Memorial Stair Climbs are not timed race events, but a way for firefighters and the community to honor and remember the FDNY firefighters who selflessly gave their lives so that others might live.
Each participant pays tribute to a FDNY firefighter by climbing or walking the equivalent of the 110 stories of the World Trade Center. The individual tribute not only remembers the sacrifice of an FDNY brother, but symbolically completes their heroic journey to save others. Texarkana Texas Fire Department Driver/Engineer Marty Lawrence took part in the 9/11 Memorial stair climb in Little Rock at the Jack Stephens Center.
Marty climbed the equivalent of 110 floors in full firefighting gear. He says that climbing all 110 floors isn't an easy thing to do and by the end of the climb, he was determined to not give up. The firefighting gear Marty wore is an extra 75+ pounds. We are proud and honored to have first responders like Marty in the Ark-La-Tex.