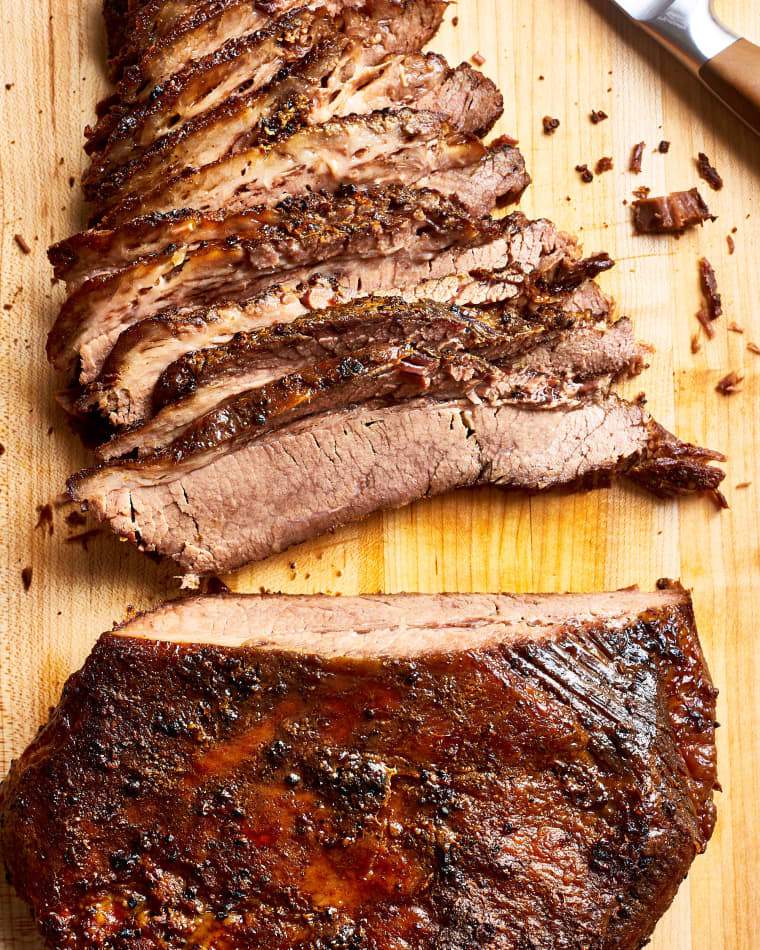 (Image credit: Joe Lingeman)
Brisket prices and demand are climbing rapidly as a reflection of the Texas barbecue industry's sustained surge, according to Texas A&M University industry experts.
David Anderson, an agricultural economics professor and AgriLife Extension economist at Texas A&M says that he and others anticipate a record amount of total meat production in the U.S. in 2019. He said briskets, bacon, chicken wings and hamburgers have shown particular strength in recent years.
"For the particular cuts of briskets, demand is really skyrocketing because of, I think, the growth of barbecue restaurants," Anderson said. "What we are seeing is an increase in prices because of that demand, even though the supply is growing."
Jeff Savell, a university distinguished professor of animal science at Texas A&M, said that "brisket prices have gone up, as well as other meat prices, and supply and demand is an easy answer for that." Savell said that the state's top barbecue places are using high-quality "top-choice" brisket, which he said is the upper part of the choice grade. He explained that there is less top-choice brisket being produced when compared with "choice" or "select" grades.
"The four big states for beef production and packing production are Texas, Kansas, Nebraska and Colorado," Savell said.
Davey Griffin, a professor and Texas A&M AgriLife Extension meat specialist, says consumption of brisket in Texas outpaces the amount produced in the state.
"There are places all over the country and all over the world that use brisket, but the biggest part of the briskets that we know these major companies produce — especially these high-quality ones, are shipped to Texas," Griffin said. "They're used all over the country, just in different ways."
Griffin said that some non-barbecue national chain restaurants have added brisket options and use lower-grade options that also have impacted the market and increased demand.
Savell said barbecue consumption in Texas is nearing unprecedented levels, even compared to other popular cuisine in the state such as Tex-Mex. He cited YouTube videos, newspaper and magazine articles and television specials as evidence of the industry's popularity, as well as the long lines and road trips consumers embrace to pursue the food.